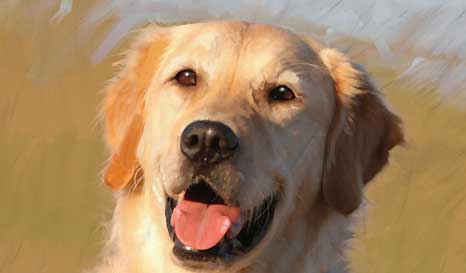 Greg Gillespie has recently launched a pet painting portrait service, at a website called mypetpainted.com People who love their pets are going to love the fresh painterly style that Greg is famous for. Painting pet portraits is something that he loves to do. Everyone seems to love their pets these days more than ever. Oil paintings have a presence that exceeds that of even the most beautiful photo as they are hand made and have that original one of a kind appeal. Not to mention that oil paints last for generations, not so photographs or prints.
If you are looking for an ideal gift for someone special, then you should consider getting your favourite pet photo created into a hand painted original oil painting by Greg Gillespie.
Gift ceritificates are also available.
For more information please visit mypetpainted.com
Click here to see how MyPetPainted.com rates on the happy customers website.